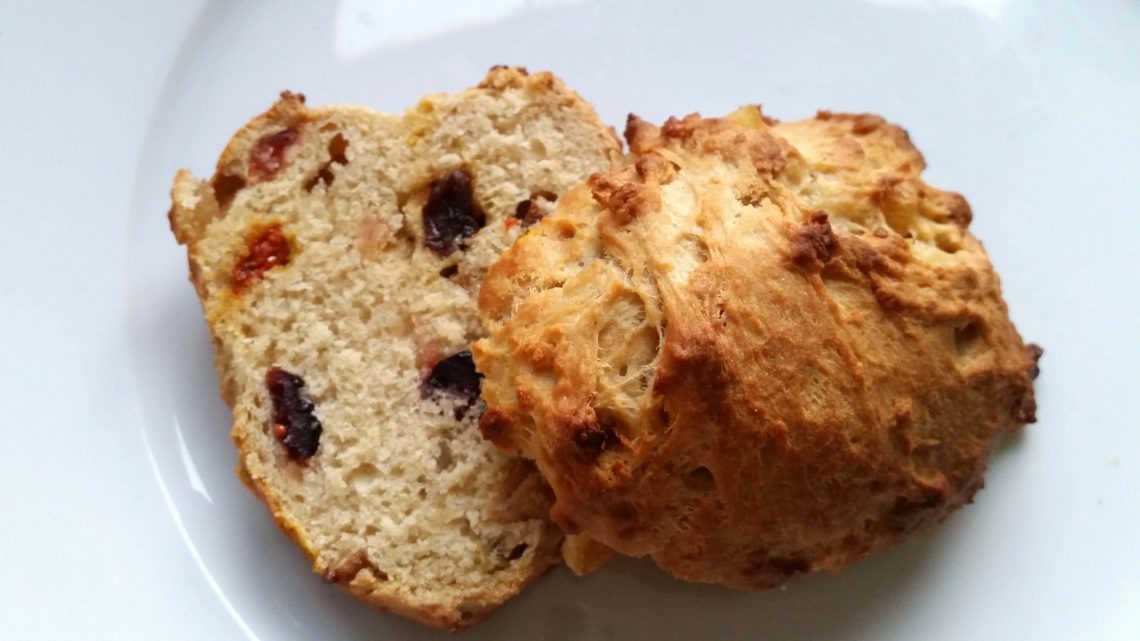 Kløben Christmas buns – Kløben Christmas rolls
It is the 1. of December and the month of Christmas has started!
I've been looking forward to – and stressed out a little – about the goals that I have set for myself.
So much to do!
This recipe is an old Danish Classic.
The Kløben Christmas buns are filled with butter and dried fruits – like the buns we make for Shrovetide and Easter.
I don't know what the word "Kløben" means, but I believe it is a German word.
We have a lot of German words in the Danish language…
Dried fruit
I start Christmas with a classic in my family – Kløben Christmas buns or Kløben Christmas rolls!
The delicious, fatty, sweet Christmas bun filled with butter and dried fruit – what's not to like?
I am one of those people who are glad that succade is not entirely extinct.
I want succade in my Christmas buns and candied orange peel – in return, I do not need the extra sweet multi-coloured cocktail cherries many Danes like so much.
I added goji berries and dried apples instead.
– but if you like cocktail cherries, then, by all means, add them.
You do not need to use white wheat flour.
You can bake Kløben buns with ordinary wheat flour.
I do not think they are THAT much healthier wholemeal.

I bake these Christmas buns a few times in December.
Usually, the first Sunday of Advent and when my parents visit in December, they also enjoy the Christmas classic Kløben buns.
Which holiday classic is your favourite?
Any Danish classics?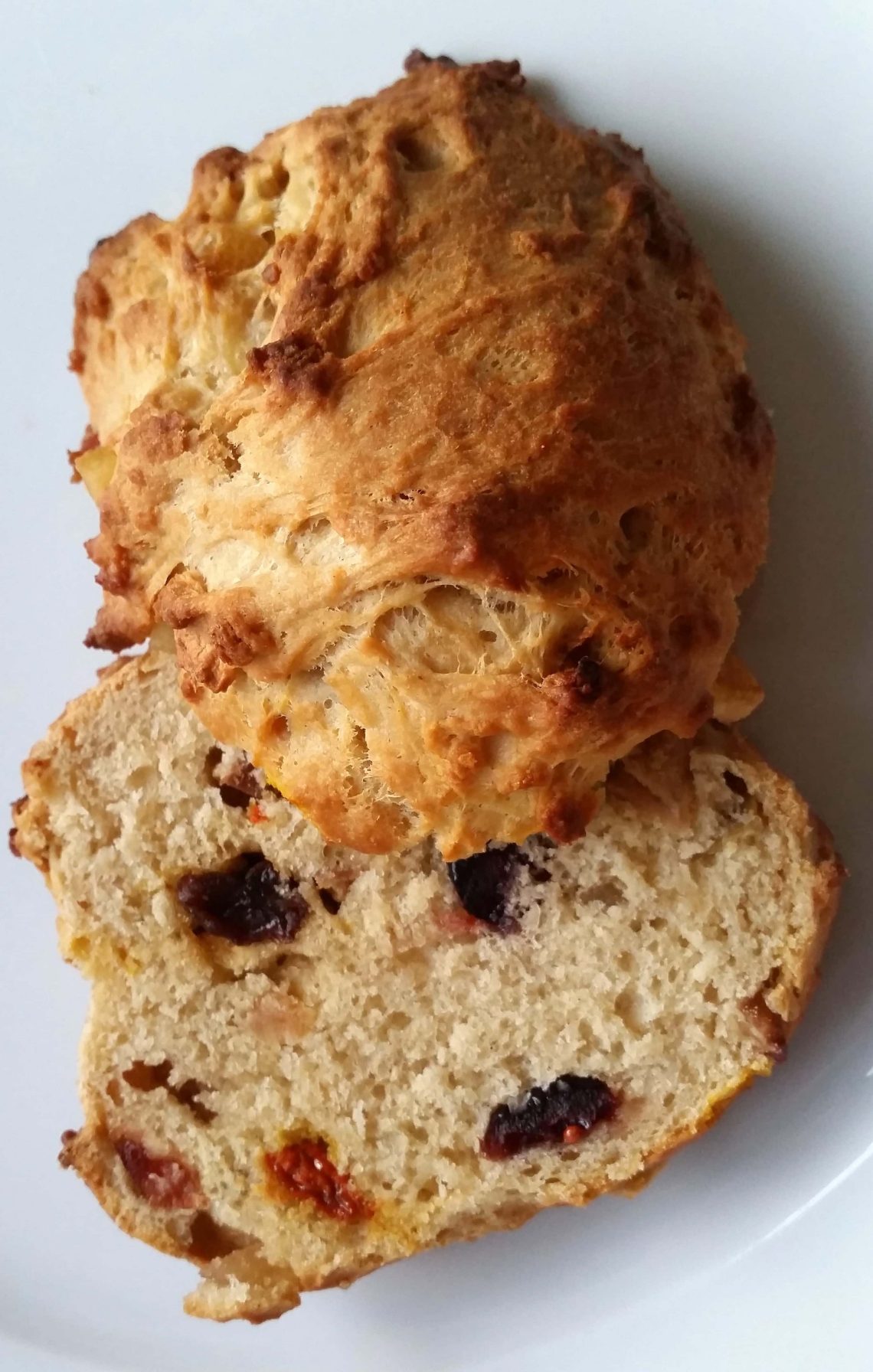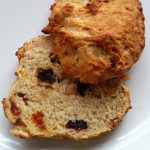 Kløben Christmas buns - Kløben Christmas rolls
Print Recipe
Facebook
Pinterest
Twitter
© DanishThings.com
Kløben Christmas buns - kloeben buns or kloeben rolls.
A delicious, fatty, sweet Christmas bun filled with butter and dried fruit.
- a Danish Christmas classic.
Ingredienser - Ingredients
Wet
75

g

salted butter

2.5

dl

milk

25

g

fresh yeast

1

egg
Dry
150

g

whole wheat flour

- white

250

g

regular wheat flour

60

g

sugar

½

tsp

coarse salt

175

g

dried fruit

see "Dried fruit I use"
Dried fruit I use*
50

g

raisins

30

g

finely chopped succade

30

g

finely chopped candied orange peel

25

g

goji berries

25

g

sweet dried cranberries

15

g

dried apple cubes
Extra
butter

- melted

powdered sugar
Instructions
Melt the butter and add the milk.

Pour both into a bowl and stir in the crumbled fresh yeast.

Stir until incorporated.

Add the egg and mix again.

Mix the sugar, salt and wheat flour with the dried fruit.

Mix the dry with the wet.

The dough will be pretty soft.

Cover the bowl with a lid.

Put the dough to rise at room temperature for at least

45

minutes.

You are ready to make the kløben buns when the dough has risen.

Dip a large spoon in water, and take a spoonful of the dough.

Place the dough on a baking sheet with baking paper, spacing the buns out, giving them room to rise.

Repeat until you have used all your dough.

Brush the Kløben buns with melted butter.

Then bake them in the middle of the oven for

18

-20 minutes at 175°C fan oven or 200°C/400°F conventional oven.

Let the buns cool slightly on a wire rack.​

Serve the Kløben buns with salted butter.
Notes
* I use raisins, finely chopped succade, finely chopped candied orange, peel, goji berries, sweet dried cranberries and dried apple cubes.
If you love multi-coloured cocktail cherries, dried sour cherries, dried pineapple or another dried fruit, substitute with whatever you like.
Dust some powdered sugar on the Kløben buns before serving - they look pretty and taste very nice.
---
Egne noter - private notes
---
Bruger du US Customary, vær opmærksom på, at opskriften er lavet metrisk, og omregnet via et plugin.
---
If you use US Customary, remember that the recipe is made using Metric and converted via a plugin.
---
---
Before I bought a plugin that could change from Metric to US Customary, I did a little Googling, and I tried to convert the grams to US cups:
75g salted butter = 5.29 tbsp or 0.33 cups

2.5 dl milk = 1 cup

25g fresh yeast = 1 tbsp of instant dry yeast

400g all-purpose flour = 2½ cups

60g sugar = 4.80 tbsp or 0.30 cups

½ tsp coarse salt

175g dried fruit = 1-1¼ cups
As you can see, the plugin and my Googling do not produce the same result, so I recommend buying a kitchen scale.
---